Ultimate Scout Scavenger Hunt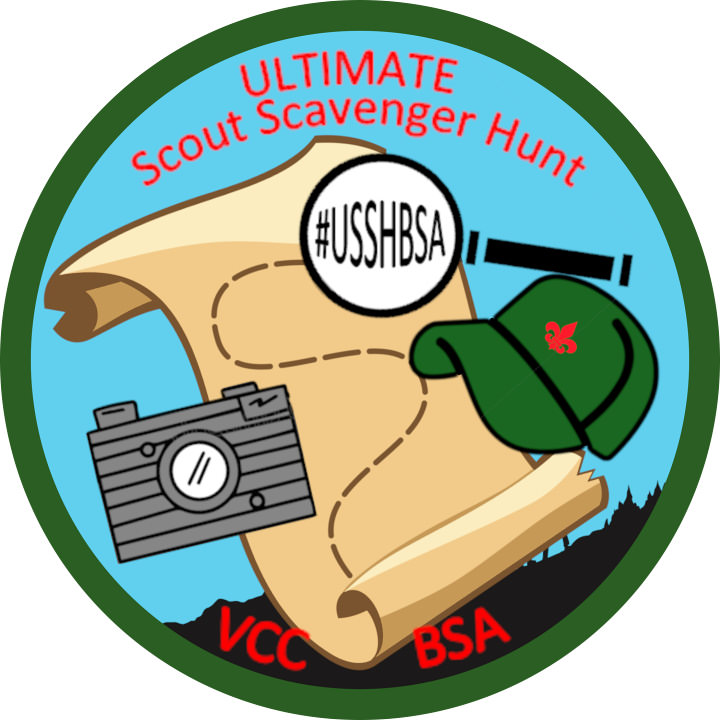 Date/Time:
Jul 20, 2020 12:00 am to Aug 31, 2020
Location:
Ventura County
Anywhere
Ventura County, CA 93010

Welcome to the Ultimate Scout Scavenger Hunt!
You are challenged to the Ultimate Scout Scavenger Hunt (first edition).
Who can participate? Anyone can participate and earn the patch you do not need to be a scout. Scouts from other councils are encouraged to join in the fun.
How does it work? After signing up on Tentaroo you will be emailed a PDF file with instructions and printable photo book keepsake. Scouts and their family use the list of items to have fun, make memories and take pictures of their great scout experiences.
Scouts share their photos with their unit & Ventura County Council online using the following hashtags #USSHBSA #scoutingfromhome #scouton #scoutingfamily #scoutingforall #VCCBSA #Doyourbest #summertime
Patches will be mailed within the USA at a later date.
If you do not receive an email with-in two days of registering please check your spam or junk mail, if you still do not receive an email contact Andrea McClellan at Andrea.McClellan@scouting.org. Sign-up for the first Challenge will close on August 31, 2020. Be on the lookout for follow up challenges to add to your patch collection.
Cost - $10 per person
Happy Hunting
Note: Summertime family activities that can count towards the Summertime Pack Award. The pack can qualify for the certificate and streamer by planning and conducting three pack activities—one each in June, July, and August. Dens with an average attendance of at least half their members at the three summer pack events are eligible for a colorful den participation ribbon. Scouts who participate in all three pack events are eligible to receive the National Summertime Pack Award pin.
Keep your eye out for future editions!